What is the course about?
With this course you will understand the importance and responsibilities of peer reviewers, learn how to prepare a peer review report and explore ethics and innovations in peer review.
Audience

Our 'Focus on Peer Review' course is designed for students and researchers in the natural sciences who are new to peer review or wish to refresh their reviewing skills. It is free to access upon registration in the Nature Masterclasses website.
What will you learn in this course?
What it means to be a peer reviewer and what is expected of you once you accept a peer review assignment
How to prepare a peer review report
The ethics of peer review and recognizing conflicts of interest
The different types of peer review and initiatives
Course Content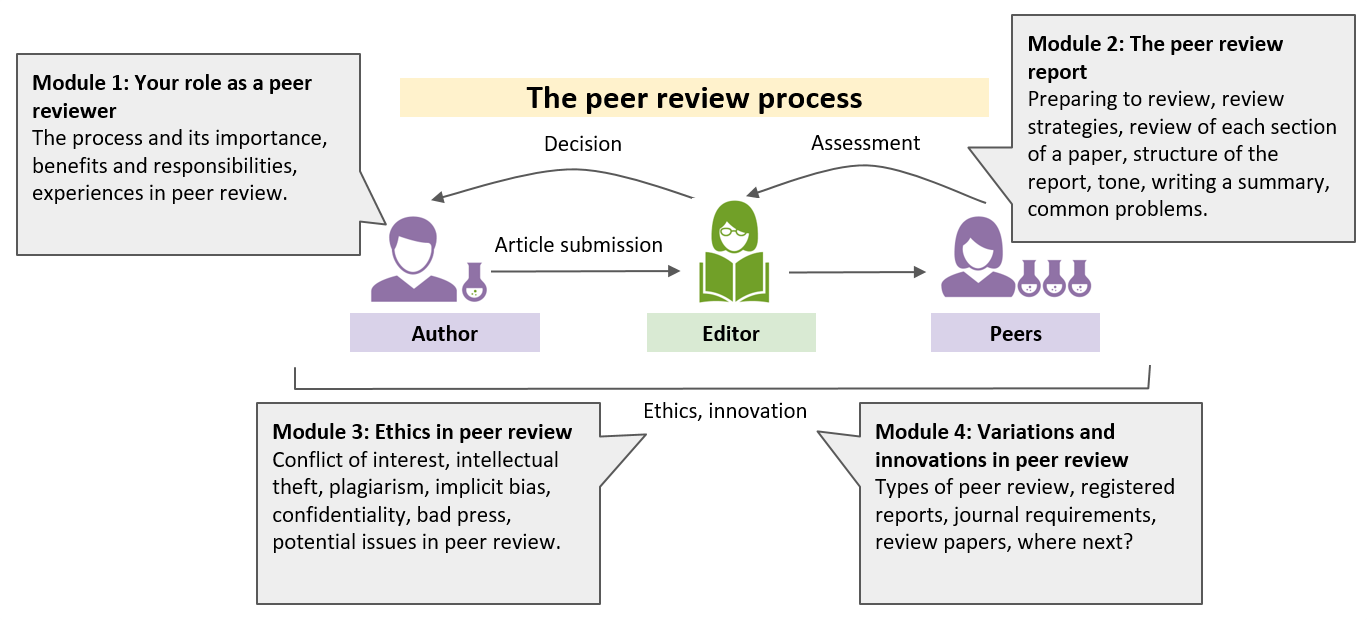 Our Experts
Our Focus on Peer Review course is delivered by 11 journal editors from Nature Research, as well as experienced peer reviewers from King's College London and Imperial College London.
About Nature Masterclasses
Building the skills, confidence, and careers of researchers
Nature Masterclasses online courses are self-paced, interactive professional development training to help researchers advance their research and their career at all stages of their professional life.
Course Features