iversity.org is the European platform for online learning that enables universities to share a broad range courses with students from around the globe, providing them with the opportunity to earn recognised credentials, no matter where they are. This new dimension of learning is what we describe with the phrase: "study anywhere".

We work in close cooperation with instructors, higher education institutions and knowledge-based companies to provide high-quality courses that are engaging, interactive and fun.
These online courses (so-called MOOCs) offer unprecedented opportunities for students and professors alike. They enable professors to experiment with innovative teaching formats and provide students and independent learners with a customised higher education experience: a digital Erasmus for everyone.
Our aim is not to replace universities, but to empower academics. Being based in Europe, we are specialised in working within the existing legal and administrative infrastructure and specifically the European Credit Transfer and Accumulation System (ECTS). Some of our partner institutions already award ECTS credits to online learners taking their courses on our platform.
In summary: iversity makes higher education more accessible, more affordable and more personalised.
We believe in the transformative power of online education. So do you? Take a look at our
current job offers
.
Meet our Team
Our team is as multifaceted as our online learning community. Like our course catalogue, we represent intellectual diversity: Philosophy, Physics and Political Science graduates work alongside software developers and entrepreneurs. We have lived and studied all over the world and have experienced different education systems, institutional settings and learning cultures. With cultural sensitivity and passionate commitment, it is our goal to bring higher education into the digital age. We are young and thrive on experimentation: we optimise our technology and didactical methods to deliver the best possible online education experience. In other words, we practice what we teach: lifelong learning.
Meet our Management
Hannes Klöpper
Chief Executive Officer
Hannes is one of the founders of iversity. He represents us to the public and is an expert on the digitalisation of education. In this context, he recently co-authored a book on the university in the 21st century in collaboration with distinguished Professor Yehuda Elkana. He holds a Dual-Masters in Public Administration from Columbia University and the Hertie School of Governance in Berlin and a B.A. in International Relations from the Technische Universität Dresden. Moreover, he spent a semester at SciencesPo Strasbourg and completed the Academy Year programme at the European College of Liberal Arts in Berlin. From 2010-2011, Hannes Klöpper was an associate at the Stiftung Neue Verantwortung, working on a project that explored the impact of digitalisation on education. He has been selected as a Global Shaper by the World Economic Forum and in 2013 has joined the board of jurors of the OpenEducation Challenge.
Sander Nijssen
Managing Director
Sander joined iversity in September 2014 as Managing Director of the company. He focusses on managing the internal organisation. In his previous job, Sander was holding the role of CFO at The New Motion, a tech company offering charging solutions to drivers of electric vehicles. In this role he contributed to raising over €14m in funding and growing the company from scratch to €10m annual turnover in four years. Before starting as the CFO at what was then a small start-up with only 6 employees, Sander co-founded a franchise chain of high-concept restaurants throughout Europe. He started his career in the public sector, working as an economist at the Dutch Central Bank and Dutch Ministry of Finance, and as a consultant for the World Bank in India.
Julia Bader
Director of Academic Partnerships
As Director of Academic Partnerships, Julia is responsible for the overall operations and management processes of the team that brings the courses to our platform. Previously, she supported iversity as Director of Operations. Her preceding work experience laid the foundation for her focus in project management. From 2010 to 2013 she was the Program Manager International Affairs at Körber Foundation, where she brought together eminent politicians, government representatives and experts from around the globe in confidential formats like the Bergedorf Round Table. She completed her Magister grade in Political Science and German Literature at the University of Regensburg and Universidad Complutense de Madrid.
Dr. Florian Nickels-Teske
Director of Corporate Partnerships
Florian is iversity's Director of Corporate Partnerships, building and maintaining relationships with our professional clients and aiding them in developing effective online learning products. Before joining iversity, Florian worked as a management consultant at McKinsey & Co. in London, U.K. He then took the role of strategy manager at The Open University in Milton Keynes, U.K., where he developed an abiding interest in online education and the opportunities it opens up for learners and instructors alike. Florian holds a DPhil in Political Economy and a MPhil in European Politics and Society, both from the University of Oxford in the U.K., as well as a BA in International Affairs from the George Washington University in Washington, D.C. in the U.S.
Gordon Friebe
Chief Technology Officer
As Chief Technology Officer, Gordon leads the Development Team here at iversity, taking care of the technological execution of the platform. Gordon has worked in the web technology based startup scene for more than ten years holding positions from freelancer to CEO and has had the opportunity to gather experience from a variety of successful companies. Starting out with a computer science degree, his focus has always been on the technical side of the business. While having looked into all technical aspects from server operations to frontend development he is now focused on developing the application backend.
Advisory Board
Jörg Dräger is Executive Director of the CHE Centre of Higher Education and member of the Bertelsmann Stiftung Executive Board where he is responsible for the program areas of education, integration and democracy. In January 2012, Dräger has also been appointed Adjunct Professor for Public Management at the Hertie School of Governance in Berlin. From 2001-2008 he served as Hamburg's minister of science and research and was a member of Germany's Permanent Conference of Educational Ministers as well as deputy representative to the Bundesrat, the federal body that represents the German states at the national level. He studied physics and business administration at the Universität Hamburg and received his M.Sc. and Ph.D. in theoretical physics at Cornell University in New York State.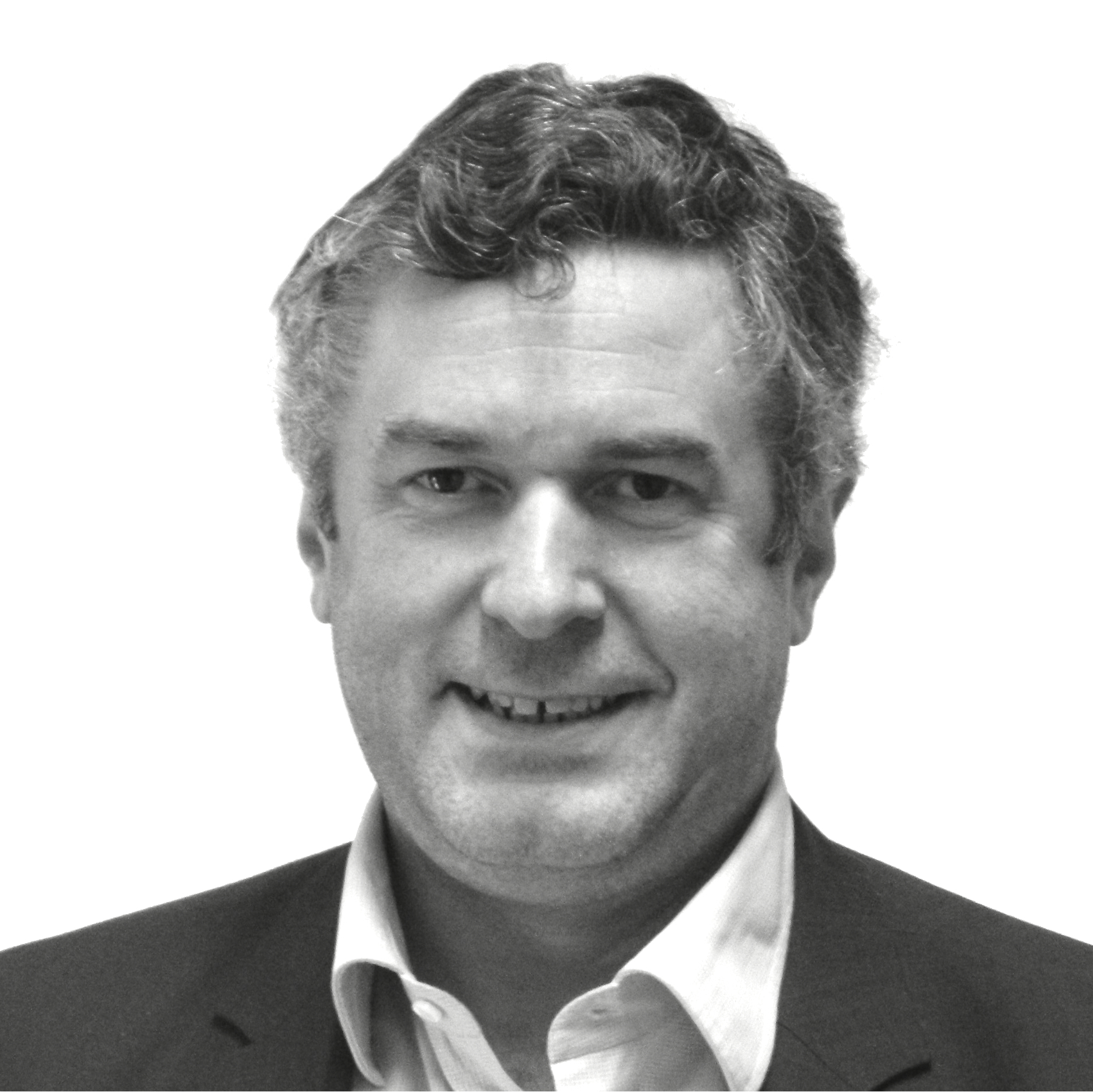 Between 2012 and 2014, Édouard Husson worked as the director of the business school Wirtschaftshochschule Ecole Supérieure de Commerce de Paris (ESCP), that expanded to four more European locations in Berlin, London, Madrid, and Turin. Prior to this, he was the vice chancellor of Université Paris/La Sorbonne and acted as advisor of the French Minister of Education. Husson is a well respected historian and researcher on the history of National Socialism and International Relations and has taught in some of the most renowned scientific institutions in his research area. These include the Institute of Contemporary History in Munich, the Sorbonne in Paris, and the United States Holocaust Museum in Washington, D.C.
Hans N. Weiler is a professor emeritus of Comparative Political Science and Educational Politics at Stanford University, where he's been teaching since 1965. Since 2014, he has held the position of the "Academic Secretary to the University". He was Vice Chancellor of the Europa-Universität Viadrina in Frankfurt (Oder) from 1993 until 1999. He worked as Director of the UNESCO International Institute of Educational Planning in Paris (IIEP) and contributed to building up the Hertie School of Governance in Berlin. Being one of the most renowned international educational researchers, his expertise is in high demand. Consequently, he advises decision-makers regarding the reformation of higher education in Germany and other countries. Many of his publications address the question of how to ensure and improve the quality of teaching in higher education.
Founder
Jonas Liepmann founded iversity as a student with the goal to facilitate networking and publication within academia. He secured initial funding by the "EXIST"-programme, a government scholarship for aspiring student entrepreneurs. He got Hannes on board in 2011, and the two continued to develop iversity together. Jonas passed the CEO position in 2013 to Hannes to take a sabbatical. As a shareholder of iversity Jonas continues to be passionately involved in the advancement of digital learning.
---
Photos: Na'ama Landau (Klöpper), Christina Pautsch (Nijssen, Hiller), Ami Osherov (Bader), Arne Weychardt (Dräger), Sam Butler (Husson)